I read somewhere that if she was convicted, the black book would be opened.
That could have been an idle threat in an attempt to sway the jury or a way to get back at those that didn't protect her after Jeffry hung himself with paper in a cell with zero areas to tie off a noose.
the black book is already published and has been for years.
don't worry; the only oklahoman (or at least, the only 405/918/580 number) is Bob Hefner. yes, i looked years ago.
most of the phone numbers had already been disconnnected. i was really sad when alec baldwin and david copperfield never picked up. but who knows, you might have better luck than me.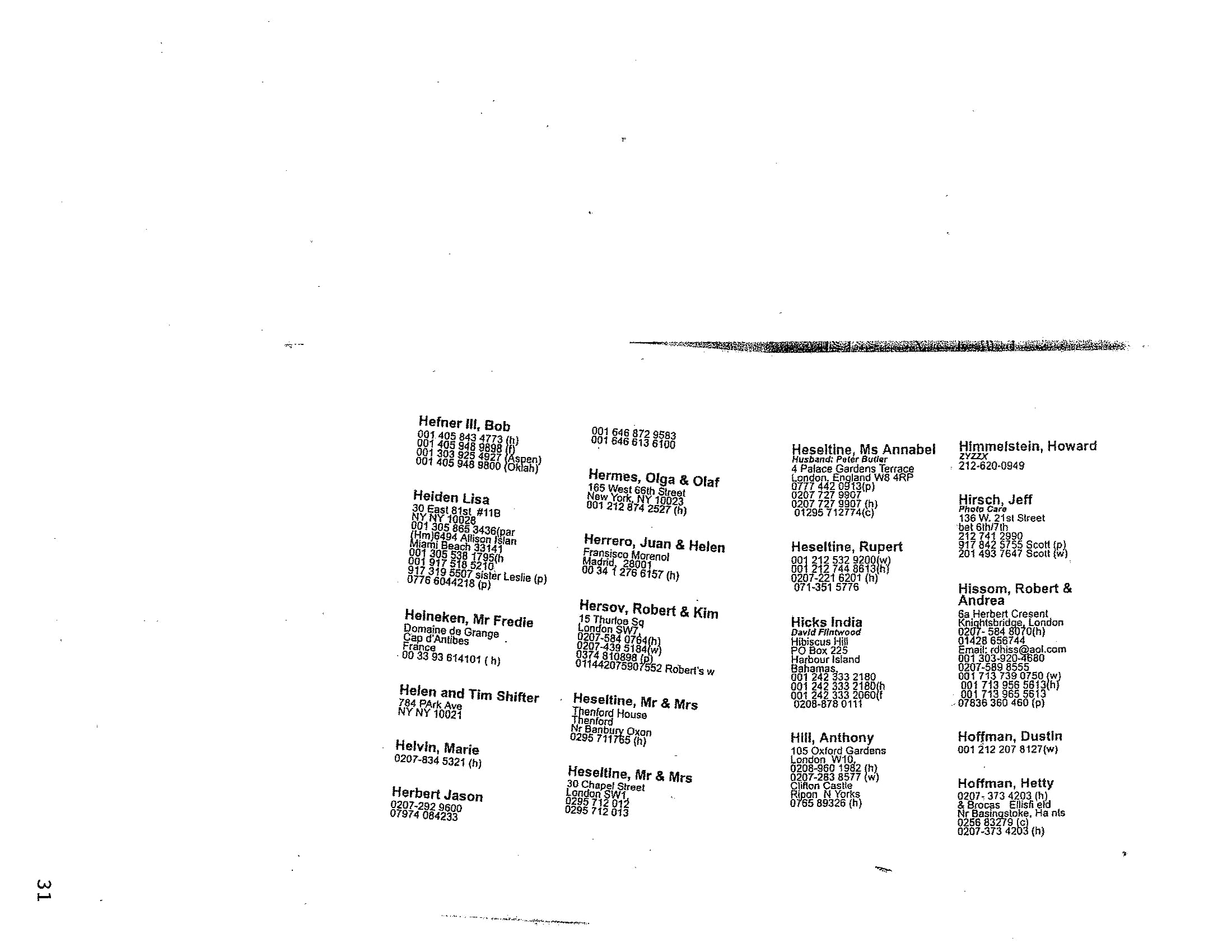 Jeffrey Epstein, an American pedophile, financier, and philantropist had a huge network of rich and powerful acquaintances. Some of these were listed in a contact book found in his New York house when raided by the police. The Little Black Book is presented in a searchable and user friendly...